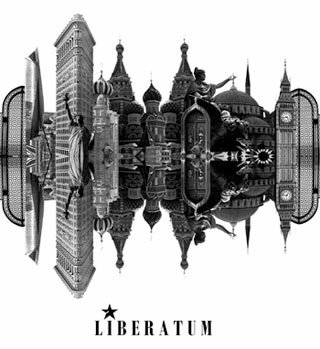 Welcome to the fascinating world of Liberatum, the international cultural diplomacy organisation, where we mix film with millinery, design with literature, fashion with art and opera with architecture in alluring and riveting ways. Our festivals and summits are open to the public all over the world who come from different walks of life. Our mission is to present global audiences with remarkable programmes of the highest calibre featuring world renowned cultural icons as participants.
The world we live in now has changed dramatically compared to what it was even five years ago. Today we have a much greater need for the right information and access to all kinds of media and world cultures. The importance of cultural and public diplomacy can no longer be underestimated.
Liberatum connects the world's finest artistic minds through significant cultural diplomacy and multidisciplinary festivals, summits and inspiring celebrations globally. Liberatum collaborates with leading thinkers, humanitarians, scientists, film directors, actors, authors, philosophers, musicians, architects, artists, dancers, ballerinas, producers, fashion designers, art directors, editors in chief and business figures. Liberatum is equally committed to support humanitarian causes worldwide.
In 2011, Liberatum completed ten years of creating global cultural diplomacy festivals and artistic ventures around the world. In 2001, Pablo Ganguli started his first cultural relations mission in the South Pacific. Over the last ten years, the international cultural brand Liberatum has presented a new kind of innovative cultural diplomacy festival on the world stage. Countries as diverse as Russia, India, Morocco, Papua New Guinea and Turkey have hosted remarkable Liberatum projects – from education to human rights, science to fashion, and literature to cinema. Special Liberatum events have taken place in major European cities such as Paris and London featuring leading cultural figures of our times. Liberatum programmes consist of opera, theatre, science, ballet, art exhibitions, music and dance performances, fashion events, architecture , film screenings, debates, discussions, talks and Q&As. The festival events are open to the public completely free of charge and our mission is to connect the finest international cultural minds with their counterparts in the country where we host the festival. The audience enjoys access and dialogue with participants and collaborators. But what sets Liberatum apart is the way it weaves all these artforms together in unconventional forms to produce memorable results.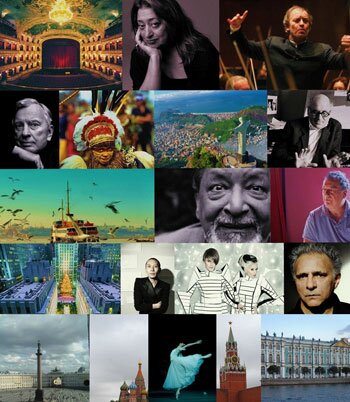 Cultural Diplomacy Opens Minds
Liberatum connects the world's finest cultural and media minds globally through major cultural diplomacy festivals, invigorating artistic summits and celebrations. Our objective is to further strengthen relations between different countries through the power of the arts.
Our previous successful ventures have taken place in countries as diverse as Italy, Turkey, Russia, Papua New Guinea, United Kingdom, Morocco, France and India. Liberatum's future festivals will be held in Japan, Brazil, China among other countries. Our vision is to bring together leading art, fashion, design, theatre, film, media and literary figures in order to create innovative ideas, thought provoking projects and fascinating events.
Past guests have included renowned and eminent actors, historians, business figures, authors, media personalities, diplomats, fashion designers, architects, artists and musicians including Academy Award winning actress Goldie Hawn, Academy Award nominated director Stephen Frears, Academy Award nominated actor James Franco, Academy Award nominated musician Michael Nyman, Academy Award nominated writer Hanif Kureishi CBE, Grammy Award winning record producer William Orbit, Stephen Jones, Philip Treacy, former Secretary for International Development Clare Short MP, former United Nations Under Secretary General Shashi Tharoor, the Honourable Daphne Guinness, Zaha Hadid, Gavin Turk, Royal Academy CEO Charles Saumarez Smith, Gore Vidal, Terence Koh, Sir Norman Rosenthal, Shekhar Kapur, Virgin founder Richard Branson, Nobel Laureate Sir VS Naipaul, Annie Lennox, Dame Vivienne Westwood, Rory Stewart, Alex James (Blur) and renowned composer Thomas Ades.
Liberatum's global festival programming ranges from opera, music, theatre, literature to visual art, design, film and fashion.